Sijoumi Lake
Research residency - Tunis, April 2021
Hosted by Dream City Festival, L'art Rue / supported by BEPART
On the field together with Mascha Euchner-Martinez, Naomi and Amal.
Fuzzy waters and Flamingos
walking on the shelter for migrating flamingos
hearing voices of hybrid species and queering waters
touching stones that held ancient knowings
listening to the fuzzy waters voiced by militancy, resistance and incapability of changing.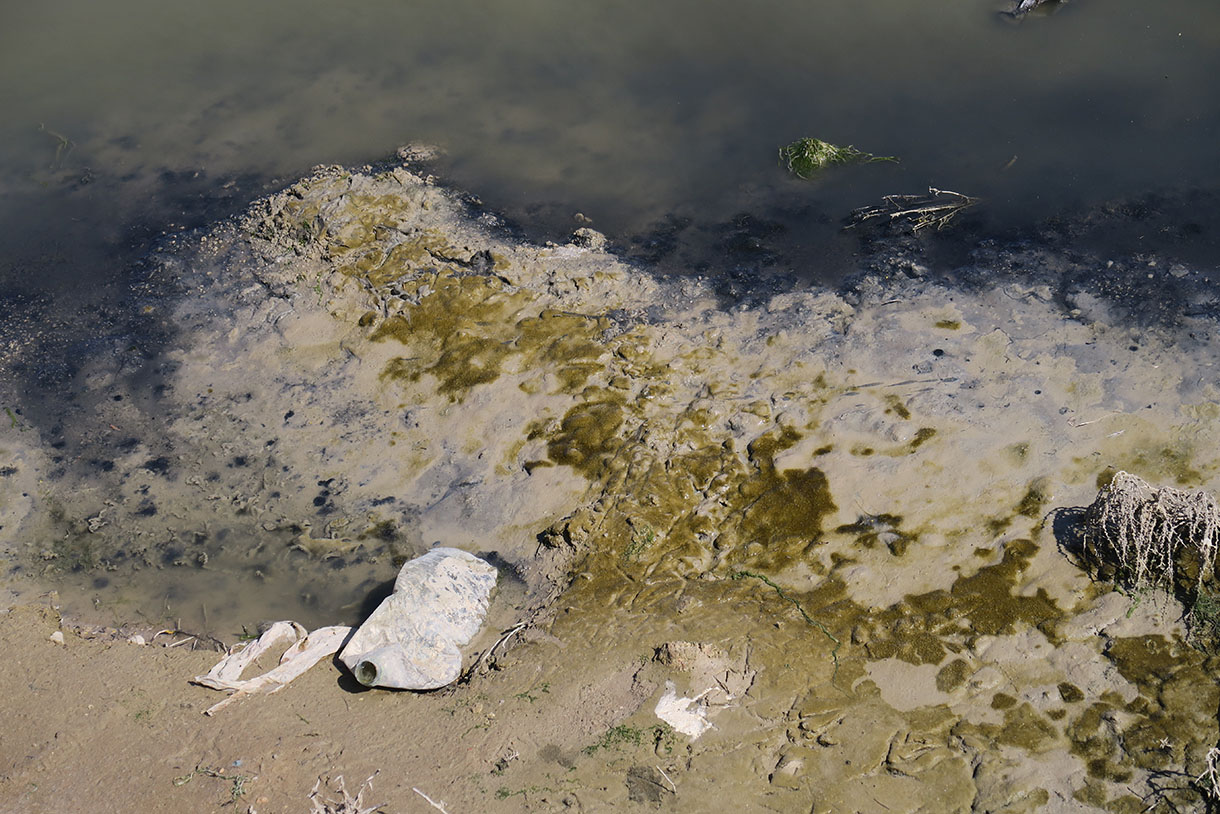 Mud, waste, trash, swampy, salt, species inequality,
anarchic housing, dumping sites next to hospitals
Draught spreading and persisting through out the country
A journalist told me the other day " ether you burn your self on fire or no one will hear you"
water sources are disrupted with mining
communities fighting for a healthy environment
many known yet many unknown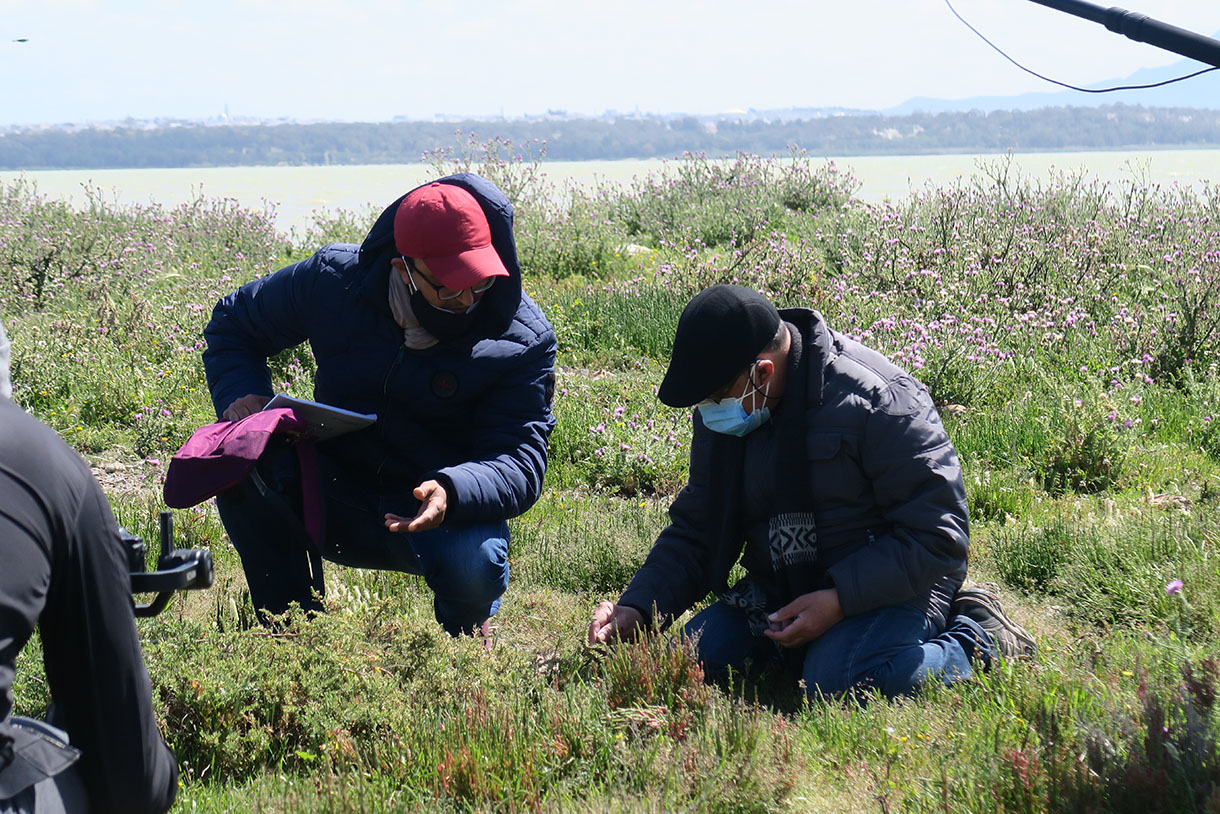 Listening to Salicornia, a succulent being able to reduce pollution and increase water flow
Listening, to Quinoa, that neutralizes salinization on the super dry lands
listening to footsteps, my ears to the ground
asking as we walk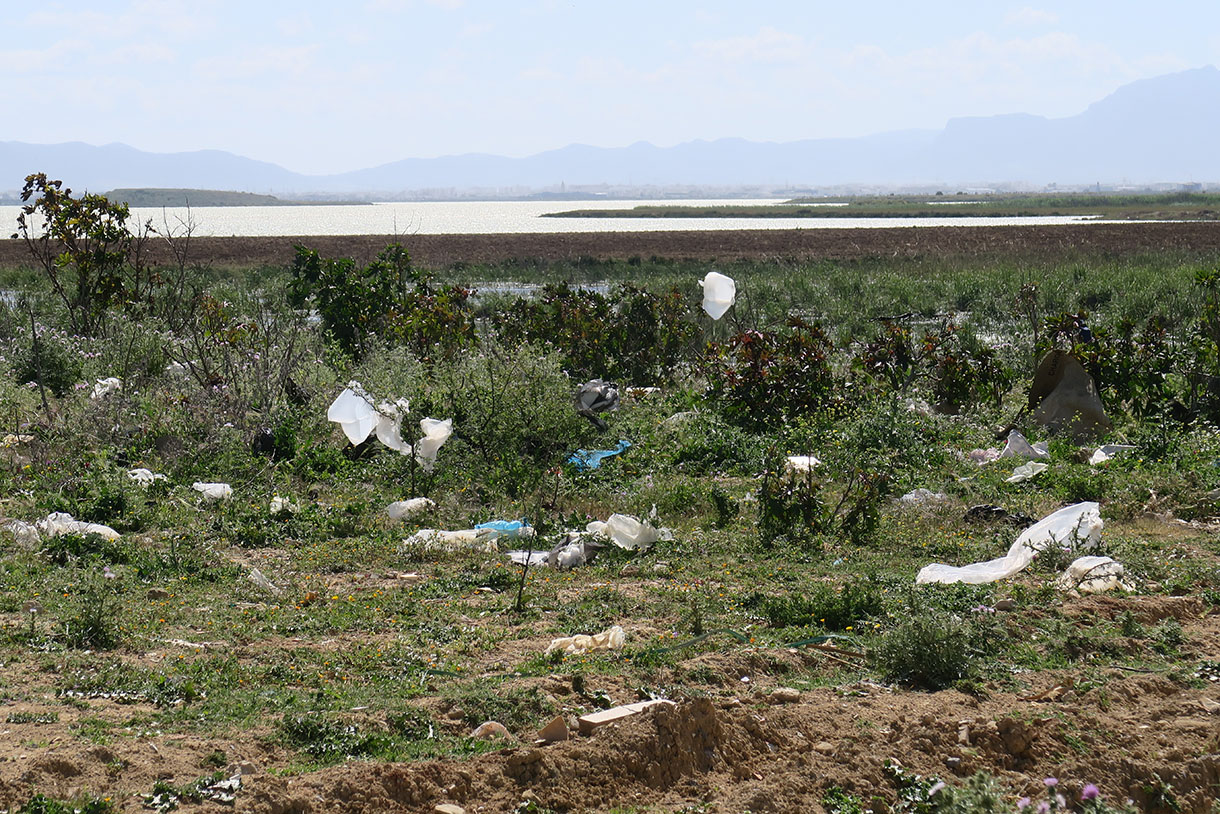 listening to the water and fishes infiltrated by micro-plastics,
listening to the resilient plants striving to any kind of weather condition
listening to the plastic bags flying in the wind and nesting in the trees
Someone told me here that you can't think of rights of nature without thinking the rights of women. Silvia Federici, says " we need to center on the idea of the commons
which involves all of the things that go towards creating the conditions for living, foregrounding the centrality of care."
Resist, unite, win.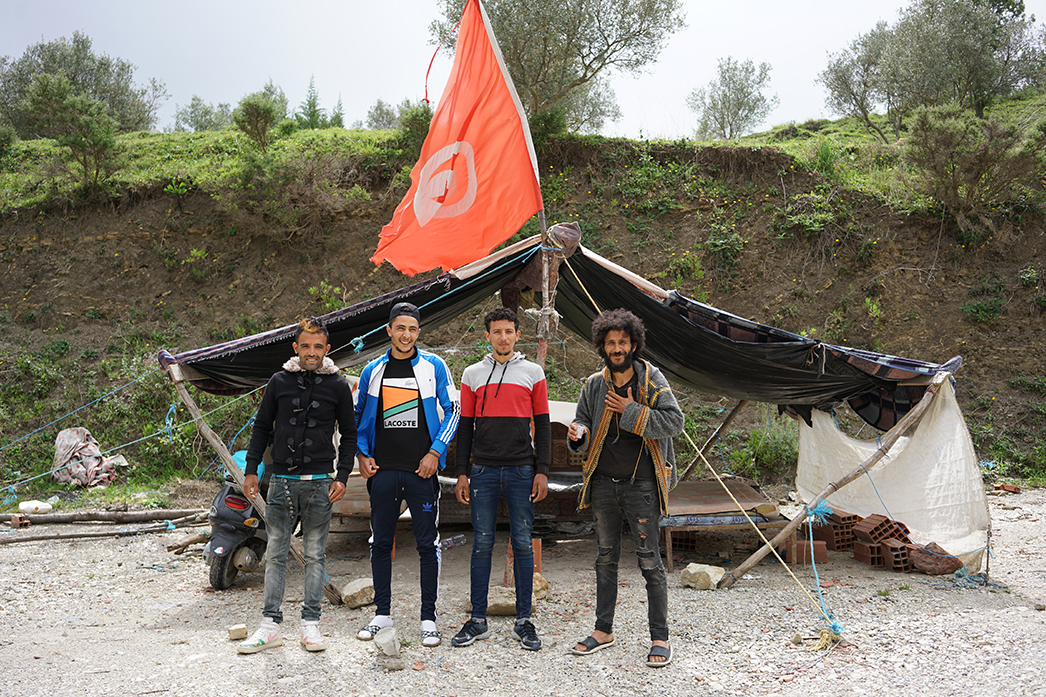 @pragma studio
On the ancestral land of Al-Huaydeh, we listen to the main source of water,
known as "tender mother" [Al Omm Lahnina],
This source has been disrupted by mining extraction.
We walk together with Moncef Houaidi, the guardian of Al-Huaydeh waters
from the source towards the mining zone
Article 44 of Tunisian of the constitution guarantees the right to water.
Moncef Houaidi share with us the resilient occupation of the community.
As he say "Resist, unite, win!"
How to transform protest into a place of care, theater and politics?
They occupied the entrance of the mining company for as along as they could, the whole community was gathering
women drinking tea sharing food, children playing theatre and watching outdoor cinema, together sharing views on politics and finding ways of resisting the company.
They stayed until the company resumed its activity, and stop the working on the land.
Today they are waiting for the court decision to conclude case and rise together on the protection of their sacred water.