Zenne River
"We walk for the river, and as we hear the water we hear ourselves. Water is our ancestor. We are bodies of water. The intent of this walk is to dialogue with the river as our ally. We're telling the water how much we care and how we intend to listen to its presence and heartbeat. When we walk, it is a time for embodying the water in us and being in kinship with the entanglement of species. When spending time to connect with the water we are learning to connect with ourselves. We are not a protest.We walk to demonstrate one's commitment as our walk becomes an act of reciprocal care."
How do we unfold the practice of walking-with? How do we understand walking as a politics of the feel, of thinking-with and moving with? How is it political when it might not look like a particular form of politics?
How does walking becomes a way to cultivate a sense of care for the river?
Walking-with is a multidisciplinary research aiming a sustained dialogue with Zenne River during the period of 2021-2023.
In "Wanderlust", Rebecca Solnit writes that the kind of walking that is turned into an investigation, a ritual, a meditation, is a special subset of walking. Walking is a grounded approach to perception, since it surely through the feet in contact with the ground that we are most in touch with the earthly transmateriality. We walk to testify our relation to the River. We walk to observe, to listen, to search, to be present, to witness, to hear. We walk to expresse a sense of becoming, always moving, flowing and following the streams. Our walk leaves a trace, and generates a trail of repair.
Walking-with as an act of accountability
Walking-with as a form of solidarity
Walking-with a process of unlearning
Walking- with a gesture of care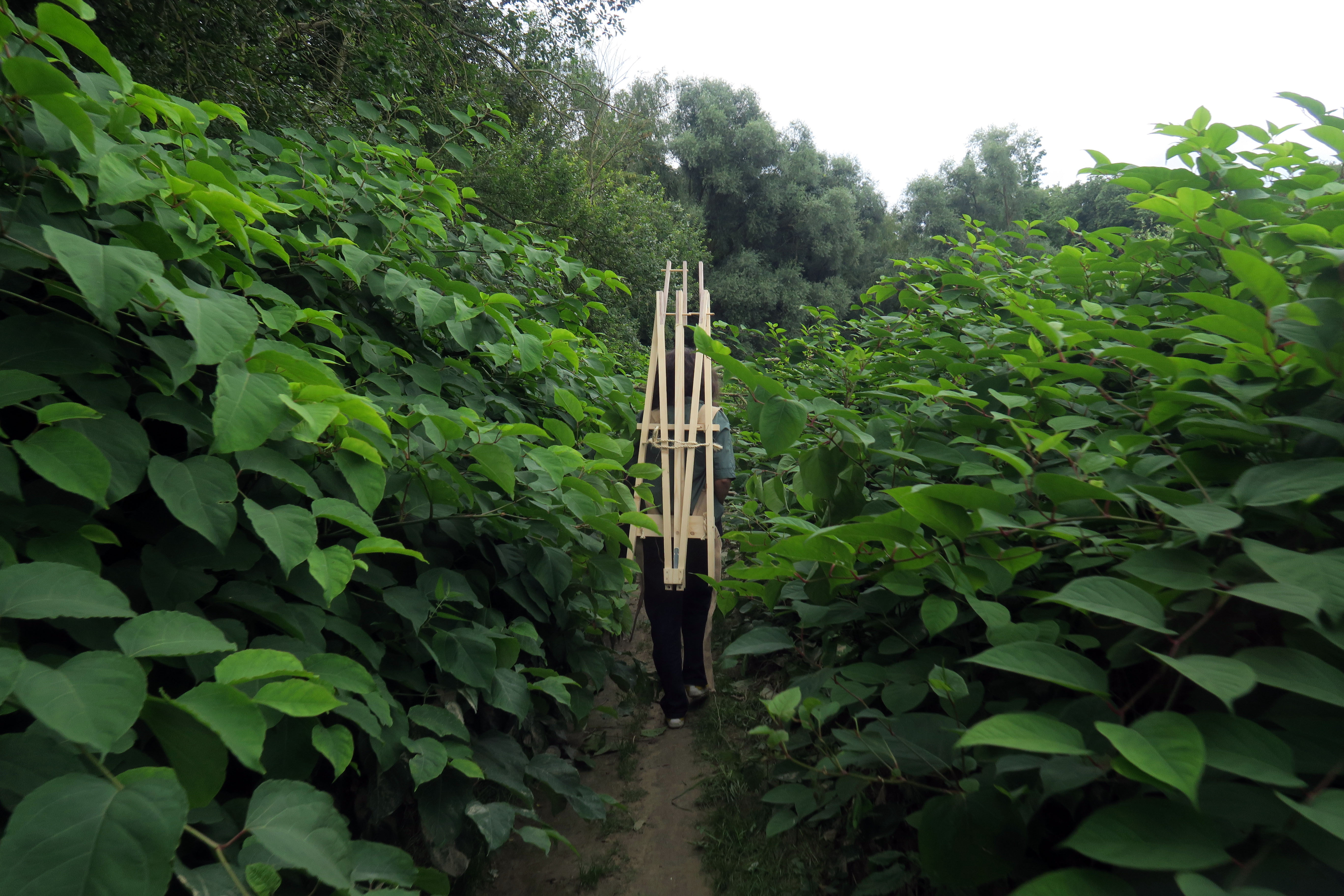 During 2022 and 2023 we will be walking the whole length of the river from its source to the bifurcation, 103 klm. Crossing 3 regional zones Walloon, Brussels and Flanders. The 12 walks will be focused on the following
River blessings ceremonies
River storytelling myths
River Sensing
River Governance
River harms
River ecology
River Justice
River economy
River guardianship
River Politics
River rights
River grief
The aim of these walks is the growing community around the river Zenne, a federation for the river and the first steps on the recognition of Zenne River as a legal entity.